Residential Security
Welcome To Serious Security Melbourne Residential Security. We use only the best security equipment from reliable brands and suppliers, providing a strong manufacturer warranty on all equipment with superior local tech support.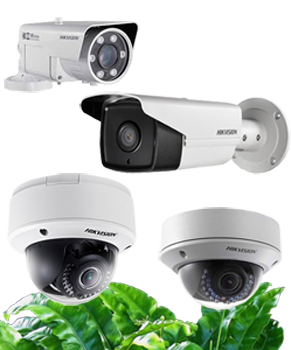 Finding the right security solution is easy with Serious Security Melbourne. On our website you will find security packages based on what 90% of our customers actually bought from us.
This means that in each package, you'll get:
premium commercial grade cameras pre-selected based on warranty, quality, system life, local manufacturer support and ease with trouble shooting, so you know your system is always going to work to protect your home
a competitive price based on what our customers have been willing to pay for not only the product and installation labour, but also for pre-sales service, post sales services, immediate support on all troubleshooting matters, immediate response to all emails and calls and strong local manufacturer warranty and tech support
Home Alarm Systems
Whether you're looking for a new alarm system or upgrading your existing one, at Serious Security Melbourne, we only use the Bosch alarm system. We find that Bosch is one of the most reliable brands in the industry and provides peace of mind for operational reliability.
Alarm Pack 1 (4 Zones) – Suitable for Single Storey or Pre-wired Double Storey Homes – $880 Fully Installed incl GST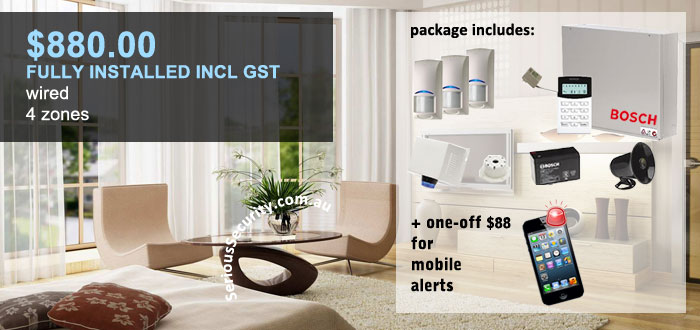 Alarm Pack 3 (Semi Wireless) – Suitable for Double or Triple Storey Homes with no existing wiring/ cabling in place – $1265 Fully Installed incl GST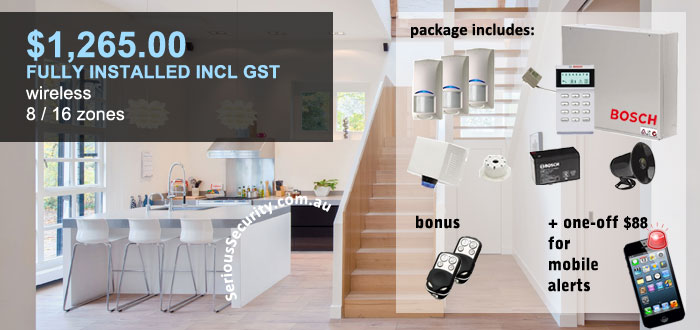 Alarm Pack 2 (8 Zones) – Suitable for Single Storey or Pre-wired Double Storey Homes – $1100 Fully Installed incl GST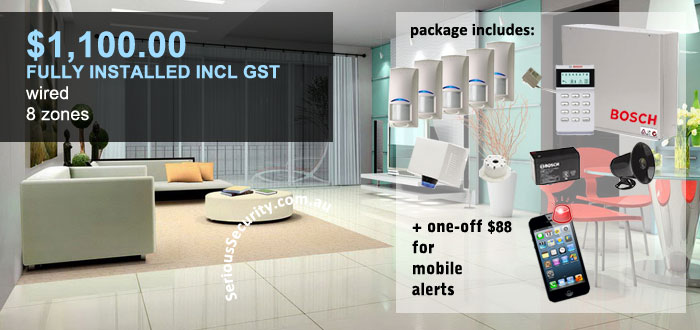 CCTV Surveillance Systems
We offer a range of CCTV camera surveillance options for your home in Melbourne. We know buying security products can be confusing, that's why we only work with the best products, and we ensure:
– cameras with a minimum of at least 5MP in resolution
– comes with 2 year parts and labour warranty
– remote viewing setup (viewing on iOS / Android devices)
– are fitted and cabled neatly and cleanly
– respect for your property with careful consideration to avoid damages
– you get what we promise
– and the best after-sales service should you have any questions about your installed system
5MP: 4 x Security Cameras – Very Clear IP Network CCTV package fully installed from $2300 incl GST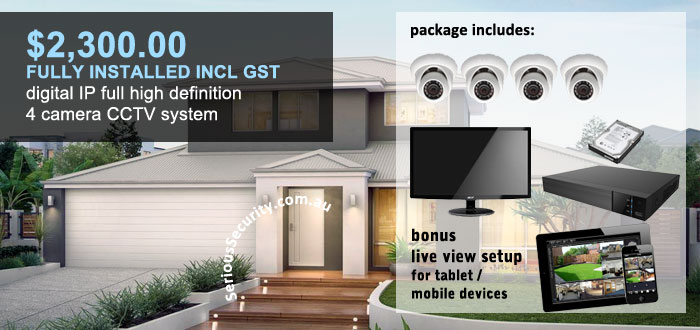 5MP: 8 x Cameras IP CCTV System – 2.5 times clearer than Full HD – package fully installed from $3900 incl GST 
6MP: 4 x Cameras – Hikvision Camera CCTV package fully installed from $2990 incl GST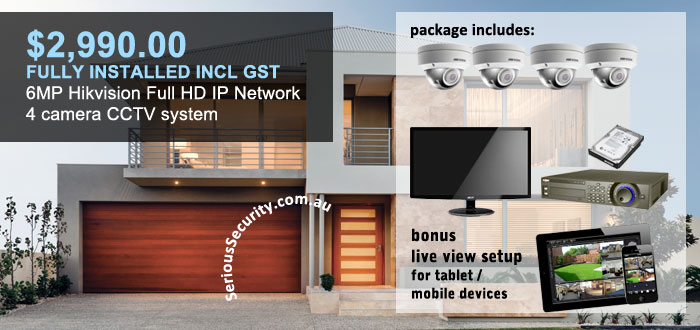 6MP: 8 x Cameras – Full HD Hikvision Camera CCTV package fully installed from $5280 incl GST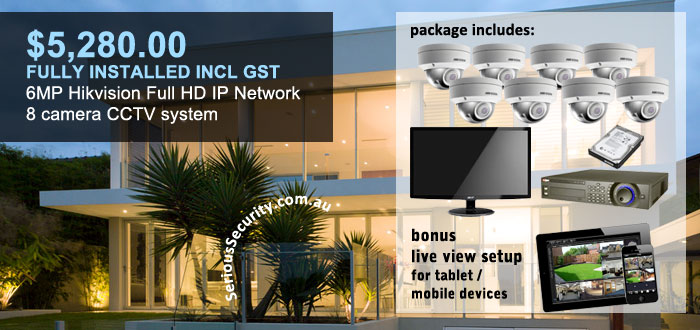 Note – all pricing on website may be subject to an on site inspection. These prices presented are for single storey homes with roof access and within the Melbourne Metro only. If your home doesn't have eaves, doesn't have a roof cavity, has an extension which doesn't share the same roof space or you require the camera away from your main roof space, then these will likely change the costs of the installation of the system. If you have booked in an install and are not sure about this, the technician will advise you on the day. You will not be forced to proceed with the install if you are not happy with the price. 
Video Intercom 
Station
Many customers in Melbourne demand video intercoms for the extra privacy and security of their home.
You can see and speak with guests at the door before you give permission for their entry. Otherwise, should you not like who you see at the door, you could simply ignore the contact. Intercom technology these days also allows you to store images of who pressed your door bell so you know who's been lurking around.
Digiguard Touch Screen $950 – Fitted Including cables & Labour

Hikvision IP Intercom (with phone communication) – 1870 inc GST Fitted Including Cables & Labour
IP Intercom System (with phone communication) $1650 – Fitted Including Cables & Labour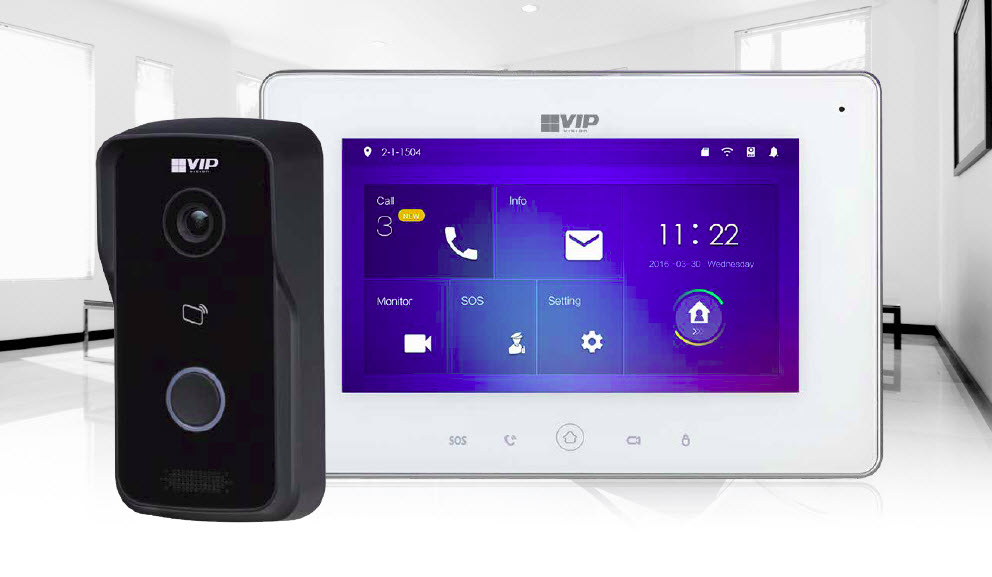 Panasonic Premium Intercom System  with Wireless Dect Handset $1950 – Fitted Including Cables & Labour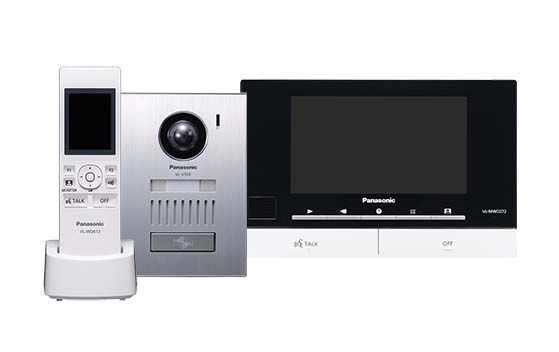 More 
Services
Serious Security Melbourne is a leader in the security industry and we're experienced in offering a range of other security solutions. Contact us on (03) 8513 0799 to discuss your security requirments.